Vocational Training Institute with
20 years of experience in imparting vocational skills to Sri Lankan youth.
Vote for the wayambatech.lk website submitted for the competition "BestWeb.lk 2023" which is the best website of the year 2023. (Public voting time 5 July 2023 – 12 July 2023 )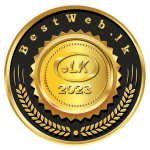 The Wayamba Technical College (WTC) is a registered vocational training institute under the Tertiary and Vocational Education Commission (TVEC) since 2008 as per the regulatory requirements of Sri Lanka. The WTC conducts 17 vocational courses which have been accredited by the TVEC to  award National Vocational Qualifications (NVQ). WTCs registration number issued by the TVEC is P12/0092 by which web information can be obtained from login to www.tvec.gov.lk. The URL of the WTC in TVEC website is given below.
Students passed out from the WTC had been rated as the best quality as it follows quality standards set by the TVEC. It is the best institute in terms of delivery of NVQ level courses among private technical and vocational training providers in Sri Lanka. The WTC conducts 22 NVQ level courses accredited by the TVEC of the Ministry of Skills Development and Vocational Training in Sri Lanka.


Wayamba Technical College has introduced many courses to Sri Lankan youth with the aim of developing skills in many professional fields. All courses are National Vocational Qualification accredited courses. All these courses consist of theoretical and practical activities. It will also be held targeting the competitive professional market, both local and foreign.
Currently studying students
WAYAMBA TELEVISION
BRILLIANCE AUTO LIFE
WAYAMBA TECHNICAL COLLEGE